JUDYTH VARY BAKER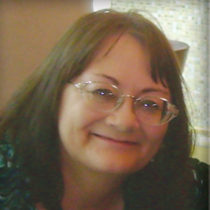 Judyth Vary, a former cancer researcher, is now a writer, artist, poet and forensic/cultural anthropologist. Once the lover of Lee Harvey Oswald, she exposes the truth about Oswald and leads the battle for his vindication.
Her books include Me & Lee: How I came to know, love and lose Lee Harvey Oswald, David Ferrie: Mafia Pilot, Letters to the Cyborgs (AI), and Kennedy and Oswald: the Big Picture (with Edward Schwartz).
As a whistleblower, Judyth has been forced to live in exile, moving every 90 days in and then out of the EU, ever since September, 2007 when Edward Haslam's book Dr. Mary's Monkey was released, creating death threats that forced her to seek political asylum (denied because American citizens are theoretically in no danger from their government). She deeply appreciates those who partner with her in her crusade!
She is the co-founder of the JFK Assassination Conference (est. 2013) with Kris Millegan and started producing the conference with her LLC in 2016. Look for this years JFK Assassination Conference to be held November 17-18-19, 2017 at the Crowne Plaza Hotel, Dallas, Texas.
WEBSITE: JFKdallasconference.com
EDWARD T. HASLAM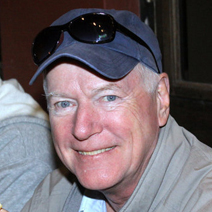 Ed Haslam is the author of DR. MARY'S MONKEY: How the unsolved murder of a doctor, a secret laboratory in New Orleans and cancer-causing monkey viruses are linked to Lee Harvey Oswald, the JFK assassination and emerging global epidemics.
Ed spent years investigating the murder and discovered many hidden secrets linking New Orleans to the Kennedy assassination. His 2007 book has recently been re-issued in a new hard-cover edition with new chapters and documents from the FBI, CIA, CDC, and NOPD, plus stunning crime scene photos of the Mary Sherman murder.
Ed is a native of New Orleans and lived there during both the JFK assassination and the Garrison Investigation. He is a graduate of Tulane University and managed advertising campaigns for some of the largest corporations in America. DMM rose to the Top 20 among all Books sold on Amazon.com following the first of four Coast-to-Coast interviews and remains a consistent high-seller among Kennedy assassination and medical history books.
WEBSITE: DoctorMarysMonkey.com
KRIS MILLEGAN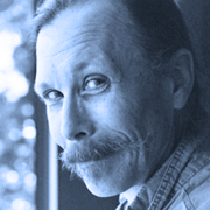 Kris Millegan is a writer, researcher and publisher who's father was in the Office of Strategic Services (OSS), Military Intelligence G2, and the CIA. Kris's 30 year research has made him an expert on such subjects as CIA drugs, Clandestine Operations, and Secret Societies. His work has lead to the release of several books on these topics.
Kris is the owner and publisher of Trine Day Books, which has published a wide array of books on such topics as the CIA, The Kennedy Assassination, 9/11, Secret Societies and more. Kris has also been featured on Fox News and Alex Jones's Infowars.
WEBSITE: TrineDay.com